Head over to Freckles & Fingerpaint to read about Places to Find Great Deals on Baby Stuff!
Happy Friday everyone!!!
Even the dreary, chilly, rainy day can't keep me down. Because it's FRIDAY! And Friday means that the weekend is nearly here. And the weekend means that I can sleep in, relax, and actually get some stuff done! Woohoo!!
Actually, this weekend might end up turning out to be the perfect balance of busy and relaxing. We've got a 70th birthday party to go to (par-tay), and then a million services to play for at church this Sunday. In between I'm hoping to get in a couple of workouts, get a few house projects done, and maybe even clean out my DVR!
Ok, I'm officially old if that's my idea of an exciting weekend.
Anyway, since I'm in quite the happy mood today and I've held you all in suspense long enough while we've spread the news out to our families and immediate friends, I wanted to share some exciting news with you! Are you ready?
As you all know, I've been applying for my PhD since this past October, and after a million applications, essays, phone conversations, in person interviews and cross-country flights, I have finally made my decision! I ended up with 5 really amazing offers, which was FAR more than I was expecting in the first place, which made my decision a really difficult one.
But in the end, we've decided that the Freckle family is moving to…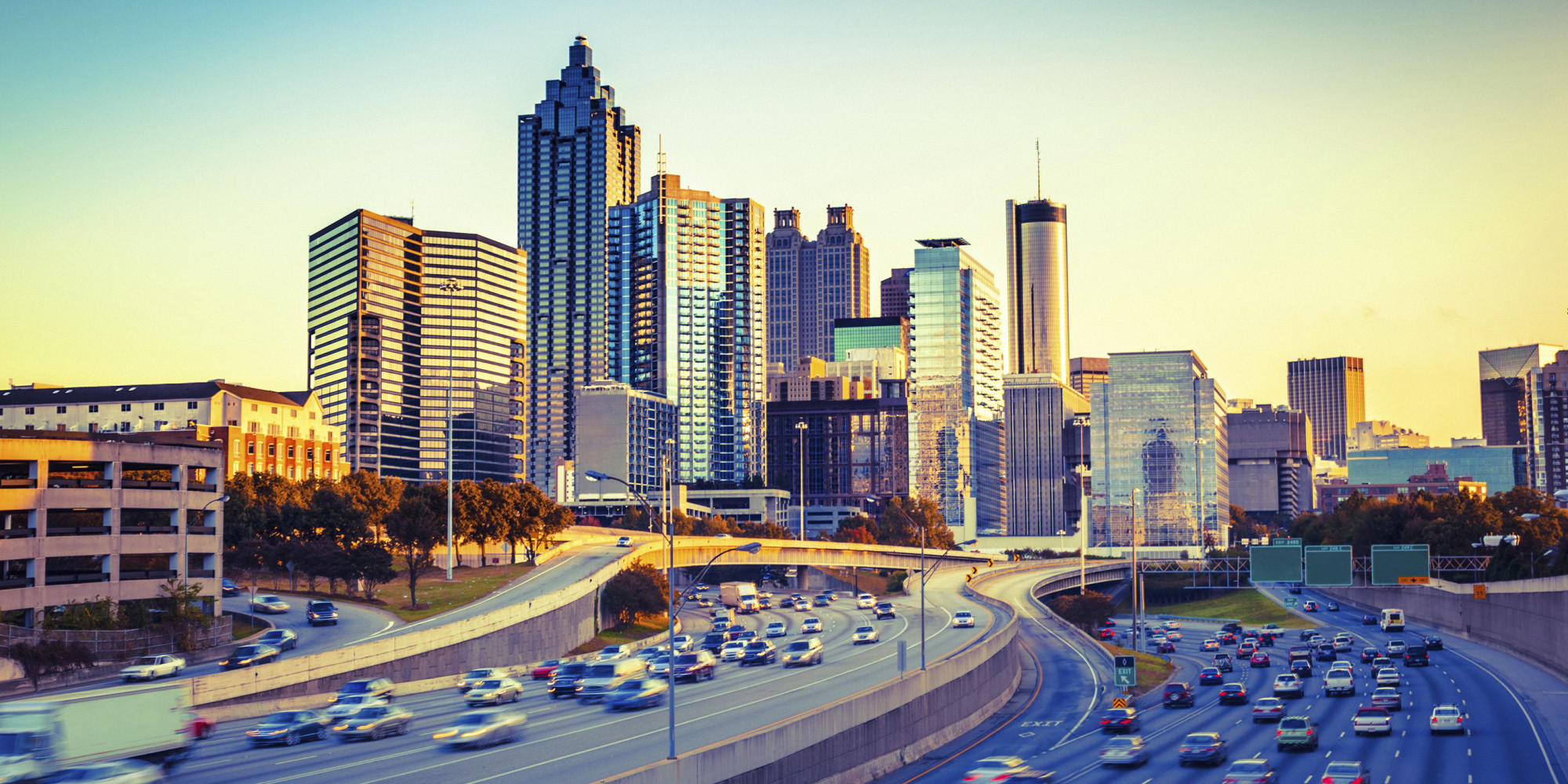 (source)
The big city, full of traffic and the MARTA system and the Perimeter…
(source)
Home of the Olympics in 1996, including my favorite Magnificent Seven gymnastics team…
(source)
Where we can have all new teams to route for (except for Hockey)…
(source)
Known for the World of Coca Cola, the CNN Center, the World's largest drive-in restaurant, the busiest airport, and as the home of the Civil Rights movement…
(source)
Also affectionately known as the "zombie capital of the world" thanks to its prominent role in The Walking Dead.
(source)
Where everything is paved in peaches…
….
….
….
Have you guessed yet?
(source)
That's right, we're moving to ATLANTA!!
Chris and I are so excited to be headed to the South! Chris has lots of family in Georgia (and even some in downtown Atlanta), and we have several friends who have relocated there as well, so we'll be in good company. Plus, it'll be a whole new adventure for us after living in the country(ish) for the last few years. But we are definitely up for the challenge!
Hotlanta, here we come!
Happy Friday!
So tell me: If you could pick any major city to live in, where would it be?